The start of 2023 seems like haute couture of style. With many fabrics in use, the textile industry has upped its game by creating the most beautiful pieces ever. As the saying goes, 'beauty lies in the hands of the wielder.' Similarly, craftsmen at Kalamandir are giving their all to produce the best sarees for clients all over India and worldwide.
The most important part of this creation lies in the suited fabric and its manipulation to create the best piece of clothing. In this blog, we'll go over the most trending fabrics of sarees in 2023 based on the immediate trends in the textile industry.
Organza Fabric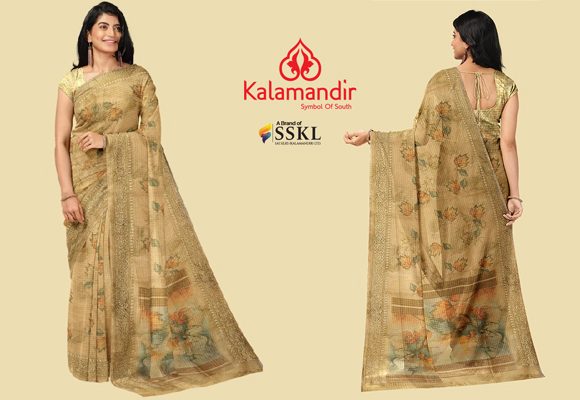 Organza fabric is lightweight and durable. It is also off the charts regarding the test of attraction to the eyes. The fabric can be molded and remolded according to the wish of the weavers. These sarees can also be adorned with various shades of dye and embellishments.
Georgette Fabric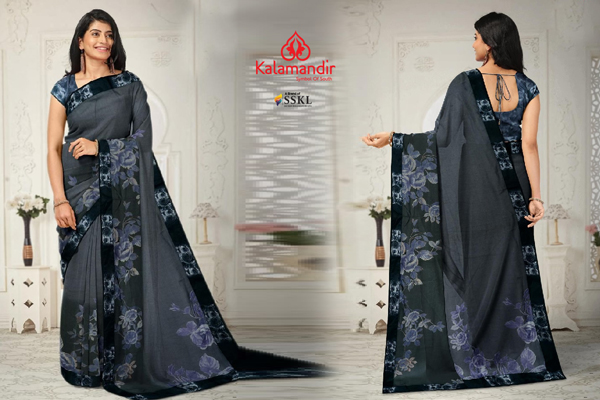 Georgette fabric is extracted from a blend of rayon and polyester, and these sarees can be draped very quickly and are comfortable to be in. These sarees can be used daily or kept for special occasions. The fabric is lustrous and smooth and has a soft, bouncy feel, giving you an easygoing look.
Kanchipuram Silk Fabric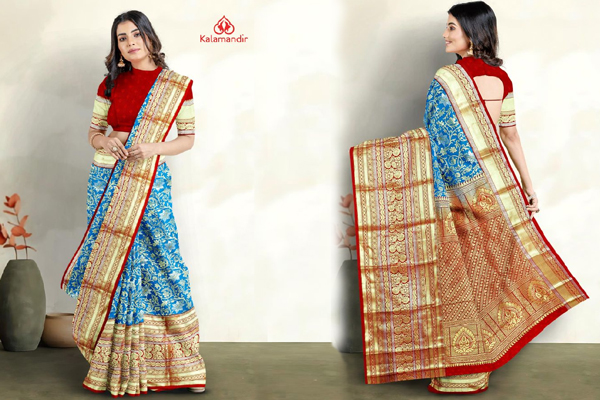 The Kanchipuram silk saree never loses its glamour. From the traditional era to modern times, Kanchipuram sarees have been among the most-purchased sarees due to their high-quality fabric and rich appearance. It makes a great saree for weddings and can also be worn to classy parties.
Velvet Fabric
Velvet sarees are back again with a bang! The velvet fabric feels plush and luxuriant to the touch and gives the saree a lot of dimensions. In addition, velvet sarees have now been adapted into borderless and thinly-bordered sarees that make you feel like an absolute diva and star.
Tissue Fabric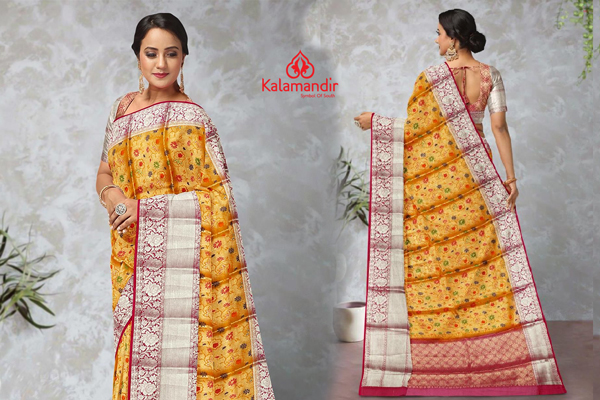 The tissue fabric is made of fine threads and is usually woven into metallic shades of pastel colors. These sarees are fine and define your shape with their perfect drape. In addition, the colors and texture add femininity to the wearer, making you look like a deity!
Linen Fabric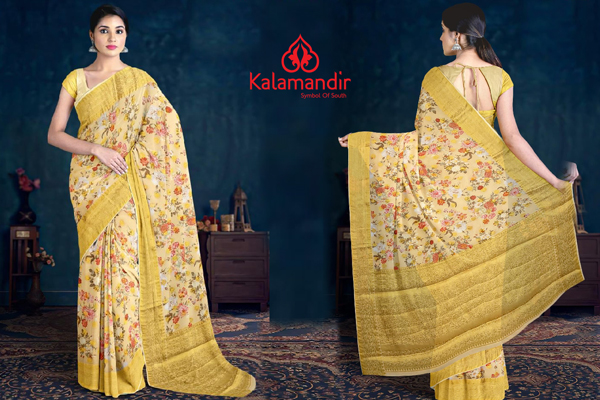 Everyone loves a sober linen saree. Linen sarees are always a great option for your daily office wear or to a party with friends. Their luxurious and comfortable feel makes them desirable. The best part about linen sarees is that you can enhance the sophistic appeal with a beautiful blouse. 
Chiffon Fabric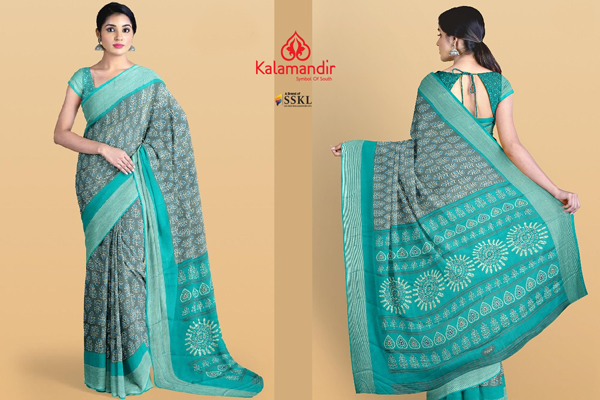 Chiffon is another lightweight and feminine fabric. Chiffon is especially famous among the youth of the current generation. The various beautiful shades and gorgeous drape makes it a must-have for any occasion.