Summer is the season of vibrant colours, breezy fabrics, and lightweight clothing. As the temperature rises, many women across the globe turn to sarees for their comfort, style, and versatility. But with so many fabrics and materials available, it can be a challenge to find the perfect saree for the summer season. In this article, we'll explore the best types of sarees to help you stay cool and stylish during the hot summer months, and ultimately, why Kalamandir.com should be your go-to destination for summer saree shopping.
Cotton Sarees:
Cotton sarees are a staple for summer wardrobes, thanks to their lightweight and breathable nature. The fabric is perfect for hot and humid climates, as it effectively absorbs sweat and allows air to circulate. Cotton sarees are not only comfortable but also come in various patterns, colours, and styles, making them a versatile choice for any summer occasion.
Linen Sarees: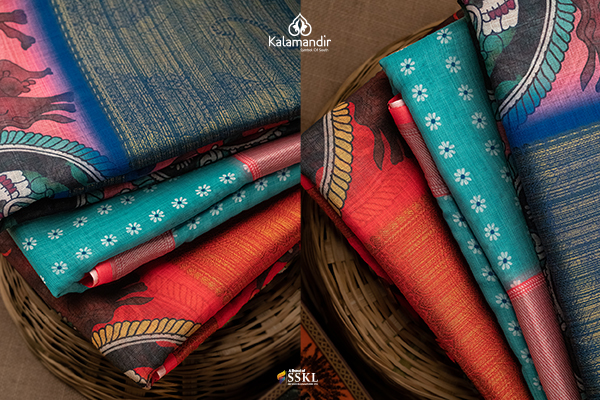 Linen sarees are another great option for summer due to their moisture-wicking and heat-regulating properties. Made from the fibres of the flax plant, linen is known for its exceptional breathability and durability. The fabric's natural texture gives it a unique appeal, making linen sarees perfect for casual gatherings or semi-formal events.
Chiffon Sarees: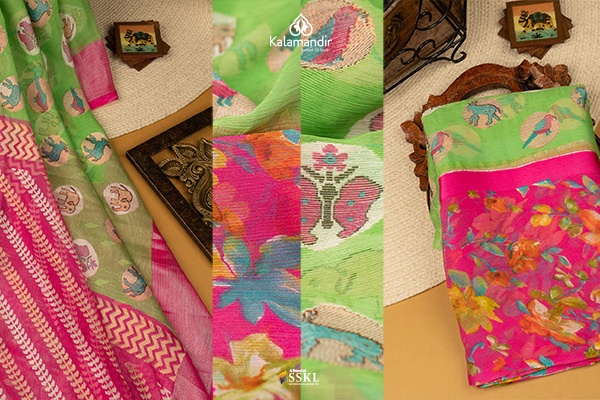 Chiffon sarees are synonymous with elegance and sophistication. The lightweight, sheer fabric drapes beautifully, creating a flattering silhouette for all body types. Chiffon's airy texture makes it an ideal choice for summer, as it allows for easy movement and comfort in the heat. The fabric's elegant drape and variety of available prints make chiffon sarees suitable for both daytime and evening events.
Georgette Sarees:
Georgette sarees are known for their soft, flowing texture, which makes them a popular choice for summer. The fabric is made from synthetic fibers like polyester or nylon, giving it a lightweight and breathable feel. The material's crinkled surface adds a unique touch to any outfit, while its durability ensures that the saree maintains its shape and style throughout the season.
Conclusion:
Choosing the right saree for the summer months is all about finding a balance between comfort, style, and versatility. Cotton, linen, chiffon, and georgette sarees are all excellent options for staying cool and stylish during the hot summer months. When shopping for your summer saree collection, be sure to visit Kalamandir.com. Their vast selection, impeccable quality, and competitive prices make it the ultimate destination for all your saree needs. Stay cool and fashionable this summer with the perfect saree from Kalamandir.com!